Rants & Raves
Wednesday, December 16, 2009
Labels: The Cindy Sisters - Waste My Time
Monday, April 06, 2009



Southern Fried Kidneys - Graveyard




Back in the late 80s I heard a song on Perth radio station 6UVS which went something like "If You want my love you better tear out my heart because I only make love in a Grrraaaaveeeyyyaaaard!" I had no idea who it was and went about asking if anyone knew Graveyard, but the only suggestion I got was The Butthole Surfers song Graveyard. I went out and bought the Butthole Surfers album with Graveyard on it, which changed my life, but it wasn't the same Graveyard as the one I'd heard on the radio.


Fast forward 20 years - I met a guy named Paul Kidney at a Wolf Eyes gig who did a radio show on PBS called Ear of the Behearer. One thing lead to the other and my band was invited to play on his show. During our conversation it turned out he was in a band called Southern Fried Kidneys back in the late 80s (hence is surname). Later on I stumbled across one of his bands singles in Off The Hip which I laid down the cash for without even looking at, took it home and stored it away for six months unheard. To my utter astonishment when I finally got to play it I heard the Graveyard song that I'd been looking for all those years ago. My life is now complete I can now go to the graveyard in peace.

Graveyard (via antipodeanunderground.com)

Labels: Southern Fried Kidneys




Saturday, April 04, 2009




Tuesday, September 09, 2008

STEVE

=







STEVE

- preforming '

Snake Pliskin

' live at Beaconsfield Tavern 1994








Monday, September 08, 2008
Blasted Banana was a Perth zine publishing around the late 80s. This issue has interviews with Jamie Parry (Marigolds) and John Cook (Cremator & Passion Fruit Club) RIP.

Download it here (pdf)

Way back in time before I can remember I was involved with a little radio station in Perth (W.A.) called RTR-FM. On that radio station I did a show called Drivetime and we had a benefit gig at the old Myers Warehouse in East Perth. Molasses played and this is what you see here. Molasses were Mia Schoen, Paul Williams and Andrew Britan.
Labels: molasses rtr-fm drivetime
Friday, January 26, 2007
Sunday, October 15, 2006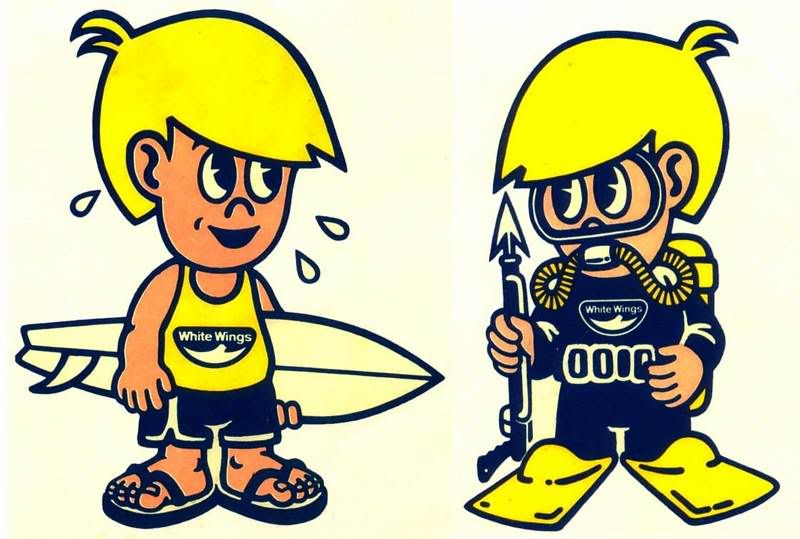 I've been scanning some old stickers I have, most are crap, but I've selected the cream to post here. This first is one's from White Wings; an Australian company who first introduced cake mixes to us in 1958. I don't know what this little blond water loving fellow is called, but he looks kind of nervous as he encounters himself with a spear gun.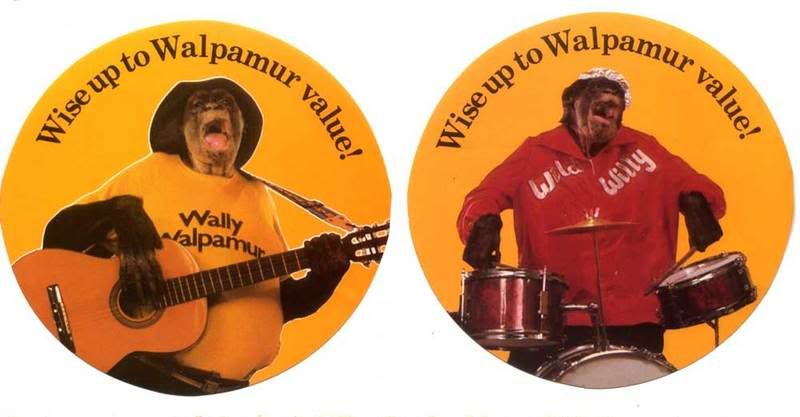 Wally was the ape emblem of the Walpamur line of house paints. Here are two stickers showcasing Wally's band; on drums is Wild Willy and on guitar is Wally himself. Lancelot Link fans might notice the similarities with the Evolution Revolution band.